CIF Handbook and event website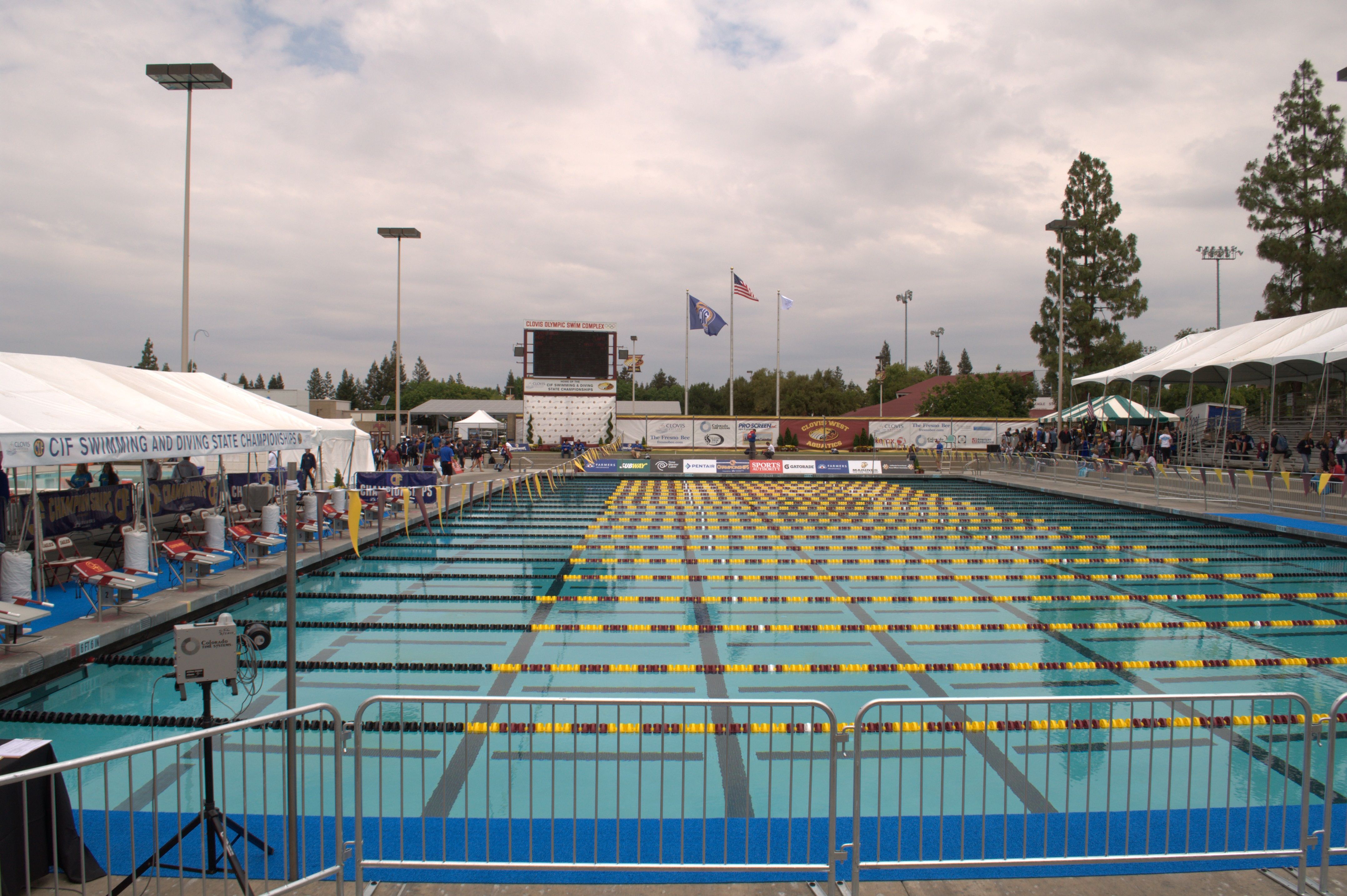 Hosted by: Clovis Unified School District
Venue: Clovis West Aquatics Complex
1070 E Teague Ave, Fresno, CA 93720
Friday, May 18 and Saturday, May 19, 2018
We wanted to provide you a traffic update for this weekend. Fresno is hosting a large music festival north of Clovis West High School at Woodward Park. We are advising all attendees who are taking the 41 freeway to get off on Herndon then take a left on Millbrook Ave. We are trying to avoid the Friant off ramp as it will be heavily impacted with concert goers. We have included a map for you to use. If you have any further questions please feel free to give our office a call.
559-981-5500 or scott.vanmeter@fresnocvb.org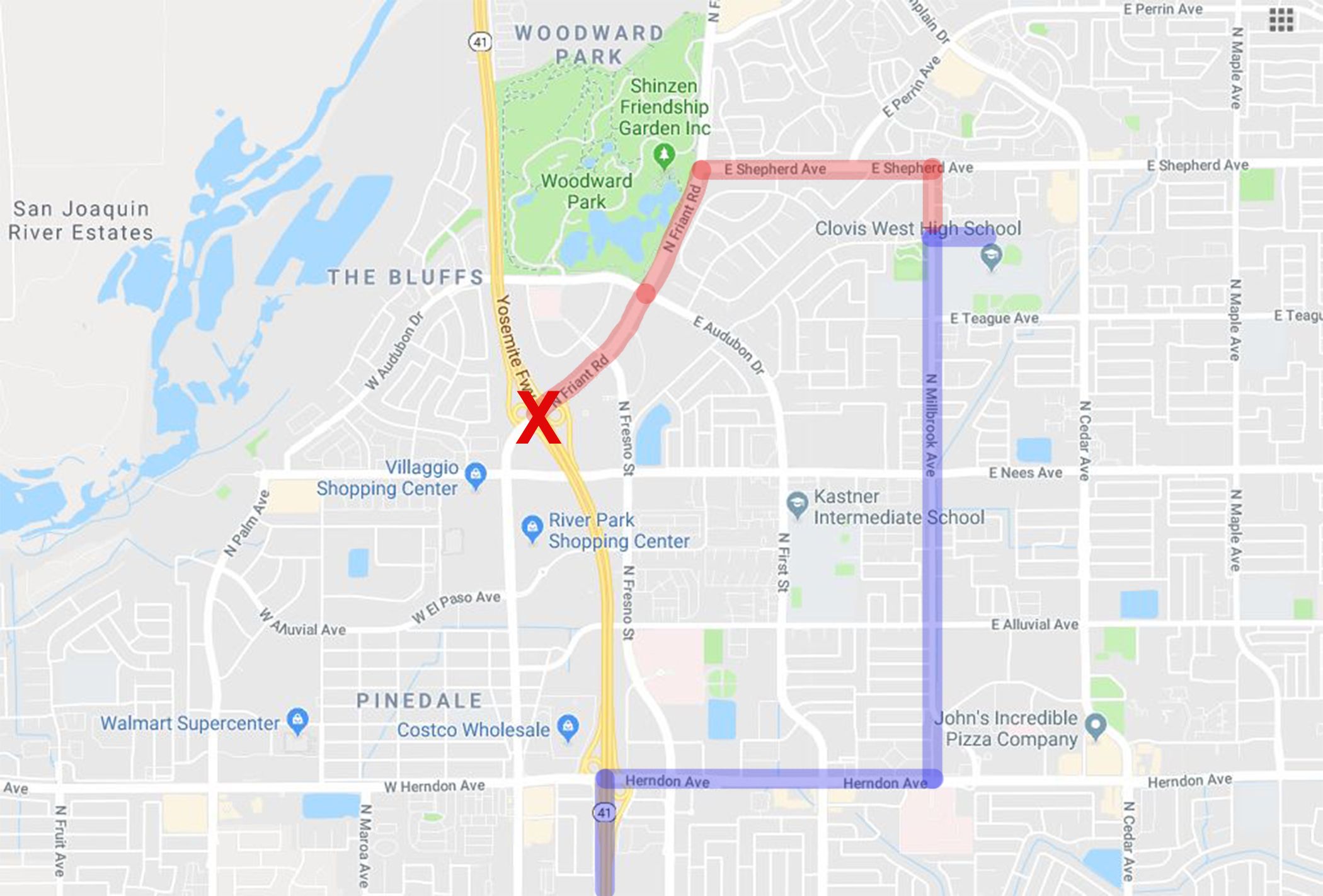 PARKING There will be a $10.00 ($10 for RVs) general parking fee at the facility each day. This will include cars with handicap passes. All general parking can be accessed off the Millbrook/Cole intersection. There will be no general parking in the lots off Teague and Millbrook. VIP/Media/Officials, with valid parking passes/credentials, will utilize the VIP parking lot off of Teague Avenue in-between the tennis courts and track. All RV parking will be in general parking. There is no overnight parking of RVs on the facility.
NOTE: DISTANCE TO VENUE SHOWN IS FOR CLOVIS WEST. FOR DETAILED DRIVING DIRECTIONS CLICK THE LINK IN THAT HOTEL LISTING.
---
TEAM MANAGERS/ADMINS - CREATE YOUR ROOM BLOCK
Team Managers/Admins are asked to follow these 3 steps to secure hotel rooms for their team.
1. Scroll down and select the hotel that best suits your team
2. Click "BOOK NOW"
3. Once the team manager/admin has created the block, an email will be sent with the GROUP CODE and unique booking link. Forward that email to the parents on your team and ask them to book their reservation. Complete instructions will be included in the email. Be sure to use the link to book a room for yourself (team manager).
Team blocks are designed to hold rooms on a courtesy basis to allow families to book their hotel rooms on their own credit cards at the same hotel with the rest of the team.
IMPORTANT NOTES FOR TEAM MANAGERS/ADMINS:
1. Hotels do not receive the reservations from this online housing bureau until after the cutoff date:(May 5, 2017). If you call the hotel to "check on your reservation" they will not have record of it until then.
2. Parents will be able to select their own dates of stay and use their own credit cards to confirm the reservations.
3. The Team Manager/Admin can review their rooming list via their Account at anytime.
Need Assistance? Please contact Andrew.